This praxis reflection is based on a workshop we ran in June 2023 at 'WE MAKE THE ROAD BY WALKING', the 'Transnational Lab for Popular, Cultural and Social Movement Educators' organised by European Alternatives' School of Transnational Organizing in Berlin. In this session, as part of our 3-months field trip visiting activist and educational spaces across Europe, we explored how school socialises us and how the habits we learn in school may continue to live on in us and our social transformation work. We think that reflecting on these questions can be a helpful first step in becoming more intentional and effective as political activists, organisers, and educators. We have included several reflection exercises below, and invite you to try them in your own group!
The ideas and exercises described here have been developed through the work that we do as THE RYSE (Radical Youth Space for Educations, Stroud, UK), with inspiration and support from many people. For the last months we've been working with young people to develop a systemic critique of school and begun to experiment with how we could meaningfully disrupt schools and make space to build a better education for everyone.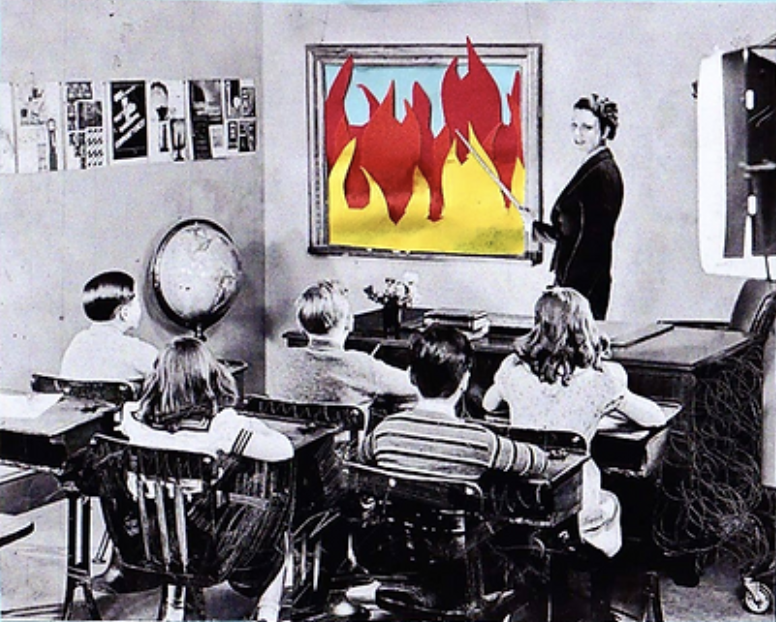 'Radicalise Education' (Artwork: Freya Freeman-Taylor)
Why School?
So first, what do we mean by school? We want to acknowledge that the term 'school' opens up a complex world of very different definitions, experiences, and visions to different people. When we refer to it here, we're talking about mass scale compulsory schooling which derives much of its structures, procedures and pedagogies from schools emerging in Europe around the Industrial Revolution in the 19th century beginning in Great Britain (although you can also draw this lineage much further back - read more here and here). This form of schooling was later exported around much of the world as a tool of cultural erasure and colonial control.